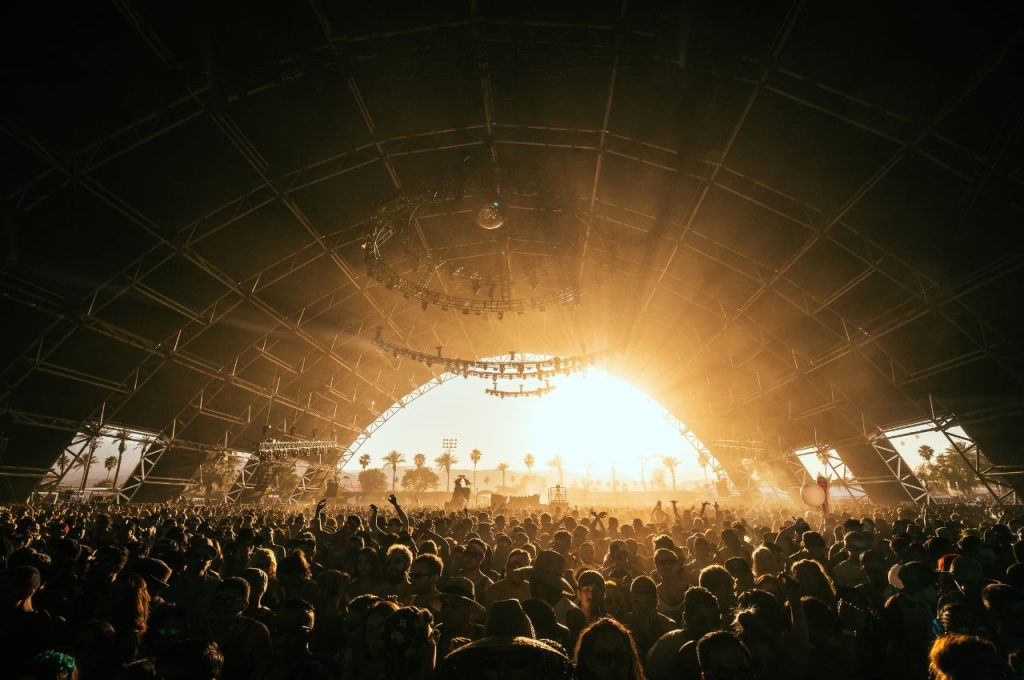 As the sun sets on another year, the anticipation for the upcoming festival season in the desert is palpable. Blink, and you'll miss it, but it's already time to gear up for the legendary Coachella Valley Music & Arts Festival and its country cousin, Stagecoach. With headliners like Bad Bunny, Blackpink, and Frank Ocean for Coachella and Luke Bryan, Kane Brown, and Chris Stapleton for Stagecoach, the desert is set to come alive with music and revelry.
While last year marked the triumphant return of both festivals after a long hiatus due to COVID-19, this year promises to be an even smoother experience. Festival-goers are encouraged to take necessary precautions, as outlined on the official Coachella and Stagecoach websites, to ensure a safe and enjoyable time for all.
As the excitement builds and the packing frenzy begins, our entertainment team, who are seasoned festival veterans, shares their top tips for surviving and thriving at Coachella and Stagecoach.
Bag it up, but pack light: Last year saw the introduction of a new bag policy, allowing medium-sized backpacks (no larger than 18″x13″x8.5″). To breeze through security, consider rocking a fashionable fanny pack or hip bag. If you need more space, lockers are available for rent, though prices have increased to $65–$90.
Pack the essentials: Check the festival websites for lists of allowed and prohibited items. One common mistake is bringing aerosol sunblock, which is not allowed. Opt for a travel-sized bottle of SPF 30+ or a sunblock stick instead. Other must-haves include lip balm, antibacterial hand wipes, and an empty refillable plastic water bottle (sorry, no metal bottles allowed).
Dress for success: The desert climate can be unpredictable, with scorching daytime temperatures and chilly nights. Be prepared with a hat, light sweater, or jacket. And don't forget comfortable shoes! A lengthy walk from the parking lot awaits, and your feet will thank you later.
Masks, dust, and the great outdoors: Face coverings have long been a staple at these festivals, not just for health reasons but also to combat the ever-present dust. Bring a disposable mask or bandana for added comfort.
Stay connected, but live in the moment: Wi-Fi hotspots are available throughout the festival grounds, but with thousands of users vying for a connection, the service can be spotty at best. Embrace the present and save those uploads for later. Don't forget to bring a fully charged portable charger and charging cable to keep your devices juiced up.
Cashless is king: Both festivals operate cash-free, so ensure your wallet apps are up-to-date and bring two physical credit or debit cards as backup.
For those who prefer to experience the magic from the comfort of their couch, "Couchella" and "Stagecouch" offer livestreamed performances from all six Coachella stages and select Stagecoach sets via their respective YouTube channels. Livestream plans for Stagecoach are still under wraps, but the channels also feature live chat options, exclusive merchandise shopping experiences, and artist interviews between sets.
So, whether you're a seasoned festival-goer or a first-time attendee, this survival guide has you covered. Strap on your dancing shoes, pack your bags and get ready for an unforgettable desert adventure at Coachella and Stagecoach 2023.